Sandy Hook People
Sandy Hook (732) 872-5970
Most of the people of Sandy Hook worked for the U.S. Army, U.S. Coast Guard, U.S. Lighthouse Service, and U.S. Life-Saving Service. These people also had families who lived, shopped and attended school within the peninsula.
Fort Hancocks Children
Children at Fort Hancock (25 photos)
Historic images of Fort Hancock, NJ from the Gateway NRA Museum Collection.
The Sandy Hook Foundation is currently supporting the Fort Hancock Oral History Project. The Foundation is providing funds for the transfer of these interviews from audio cassette to Compact Disc. This is allowing for volunteers and summer staff to do transcriptions of these interviews.
To view the interviews click here:
To learn more about how you can support this project, (link to)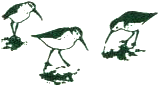 To learn more about ways in which you can support a program or project of the Foundation please call the Foundation office at 732-291-7733 or e-mail [email protected]